Investing in professionals who can help make sure your business runs smoothly is essential if you want to succeed in today's competitive market landscape.
---
Starting a business or launching a product requires the help of many professionals. It can be hard to know where to start when it comes to finding and hiring the right people for the job. To help you get ahead of the curve, here are three essential professionals that you should have on your radar.
Marketing Strategist
A marketing strategist will analyze your product or service and develop an effective strategy to reach your target audience. They will help you create an overall marketing plan, which may include various tactics such as content marketing, social media management, and search engine optimization. A good strategist can also identify key opportunities and suggest ways to leverage them to maximize your ROI. They'll look at your current marketing materials and campaigns and develop ways to improve them. They'll also create new strategies to get more eyes on your product or service and increase sales. A good marketing strategist will think outside the box and come up with creative solutions that will get results.
Web Designer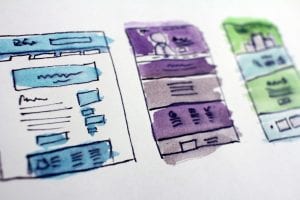 If you want to make a lasting impression online, you need a website that stands out from the competition. That's where web designers come in. They will work with you to create a website that is visually appealing and easy to navigate. They'll also ensure that your website is optimized for mobile devices, as more and more people are accessing the internet from their phones. A web designer will be able to make sure your site looks great on all screen sizes and provides a user-friendly experience. Web designers specialize in creating websites that are both visually appealing and functional. They can create custom designs that reflect your brand identity, as well as build sites that are optimized for search engines so they rank high in search engine results pages (SERPs). Working with a web designer is an important step in getting your business noticed online.
Tax Lawyer
Tax laws can be complicated and constantly changing, so it's important to have a tax lawyer on your side who can keep you up-to-date. Tax lawyers specialize in navigating the complex legal code that governs taxation. They'll help you understand the tax implications of your business decisions and ensure you don't make any mistakes that could lead to costly penalties. A good tax lawyer should also be able to identify potential tax deductions or credits that can save you money. If you want to get the most out of your taxes, a tax lawyer is essential. Good tax lawyers will advise you on the best strategies for reducing taxes and avoiding costly penalties. They'll also ensure that all of your paperwork is filed correctly and in a timely manner. And if there are ever any disputes with the IRS, they'll be there to represent you and protect your interests.
Investing in professionals who can help make sure your business runs smoothly is essential if you want to succeed in today's competitive market landscape. From coming up with effective marketing strategies to designing attractive websites, these three professionals—a marketing strategist, web designer, and tax lawyer—are key players when it comes to making sure your business thrives now and into the future.