The medical field is a difficult and demanding industry that necessitates a combination of knowledge, skills, and practical experience in order to advance. Whether you are a doctor, nurse, medical assistant, or even mental health professional, advancing your career can provide numerous benefits such as higher pay, better working conditions, and increased responsibility. In this article, we will look at seven simple changes you can make to advance your medical career.
Enhance Your Communication Skills
In the medical field, effective communication is critical, and it can have a significant impact on your career advancement. Improving your communication skills will allow you to effectively communicate with patients, colleagues, and superiors. This will assist you in building strong relationships and creating a positive work environment. Consider taking classes or attending workshops on communication skills like active listening, conflict resolution, and public speaking. Communication is a two-way street, and it is critical to improve both your speaking and listening skills.
Network and Build Relationships
Networking is an important part of advancing your medical career. Connecting with other medical professionals allows you to form strong bonds that can lead to new opportunities. Attend medical conferences, join professional organizations, and become a member of medical societies. These can provide you with opportunities to network and build relationships with people who can help you advance in your career. It is critical to remember that networking is about more than just gaining opportunities; it is also about developing meaningful relationships with others in the industry.
Seek Feedback and Mentorship
Seeking feedback and mentoring can help you advance in your medical career. Request constructive feedback on your performance from your supervisor or colleagues, and consider their suggestions. Seek out a mentor who can offer you advice and support as you advance in your career. A mentor can assist you in identifying areas for improvement and provide you with the tools and resources you require to achieve your objectives. A mentor with experience and knowledge in your field can provide you with invaluable advice and support as you advance in your career.
Expand Your Knowledge Base
The medical field is constantly changing, so staying current on the latest advancements and research is critical. Attend conferences, workshops, and continuing education courses to broaden your knowledge and skills. To stay informed, read industry-related articles, journals, and books. Options such as online nursing courses can also allow you to broaden your knowledge and develop new skills from the comfort of your own home. This not only broadens your professional knowledge, but also shows your employer that you are committed to your professional development. What's more, broadening your knowledge will allow you to provide better patient care, which is the ultimate goal in the medical field.
Get Involved in Research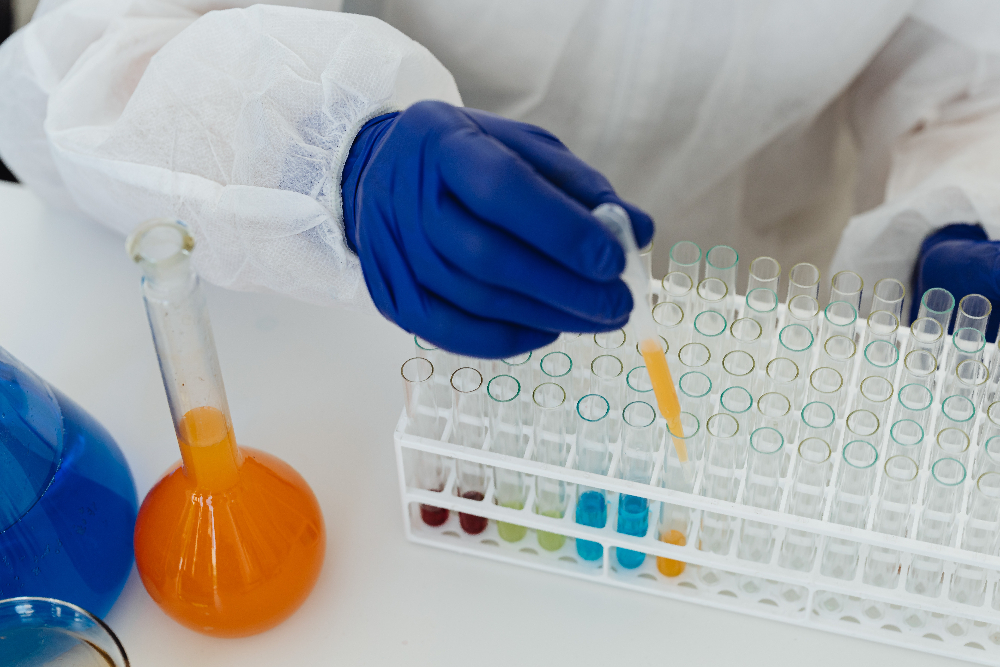 Participating in research is an excellent way to advance your medical career. Research can help you gain a better understanding of the most recent medical advancements as well as develop new skills. Participate in studies and projects, and present your findings at conferences. This can demonstrate your dedication to your profession while also increasing your visibility in the medical community. Being a part of a research team can also provide you with valuable insights into new treatments, procedures, and techniques that can help patients.
Embrace Technology
The use of technology in the medical field is rapidly increasing, and medical professionals must be up to date on the latest developments. From electronic health records to telemedicine, technology is changing the way doctors and nurses care for patients. By embracing technology, you can improve patient outcomes while also improving your professional reputation. Consider taking courses or attending workshops to become acquainted with the most recent technologies in your field. You can also demonstrate your commitment to your career advancement and willingness to adapt to change by participating in technology-related projects or initiatives at your workplace. You can stay ahead of the curve and competitive in the medical industry by staying up to date on the latest technologies in your field.
Volunteer and Give Back
Volunteering and giving back to the community can show your commitment to the medical field as well as your desire to improve the lives of others. Volunteer at clinics, participate in medical missions, and support community health initiatives. This can also help you to learn new skills and gain valuable experience, both of which can help you advance in your medical career. By volunteering, you can also build strong relationships with others in the community and gain a better understanding of your community's health needs.
Implementing these simple changes can help you advance your career and achieve your professional goals. Expanding your knowledge base, improving your communication skills, participating in research, networking, seeking feedback and mentorship, or volunteering and giving back are all valuable steps that can help you advance your medical career.