GCs: When Do You *Really* Need
An Elite Law Firm?
An agile approach to legal resourcing can bolster your department. Here's how.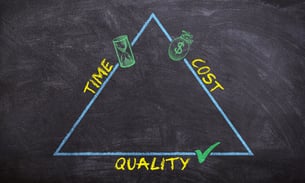 For in-house counsel, it's a familiar conversation: The CFO wants to know if XYZ law firm is really necessary, as invoices continue to grow.
The GC's reflexive answer, of course, is "yes."
But the question is not really whether an elite law firm is necessary. It is. 
The right question is: When do we really need that law firm? What is the ideal process for identifying risks and mapping related legal matters to the most appropriate legal resources? 
In this white paper, our friends at Axiom lay out an approach to legal resourcing fit for a law department in 2022. 
The report addresses: 
Macro trends impacting the legal department 
The deficiencies of the traditional model for legal resourcing 
The ideal model: core-bench-firm (CBF) 
Building a CBF model: a five-step blueprint for GCs 
Download this free report to ensure your department is optimizing its legal spending
with all available resources.
By filling out the form you are opting in to receive communication from Above the Law and its partners.