The current market presents a good opportunity for confident investors with long-term goals, as prices are expected to increase again towards the end of 2023.
---
It's well-documented that real estate can be an excellent financial asset. Property investment in Australia is subject to market trends and shifts like elsewhere. If you're interested in investing, knowing the best insights to make well-informed decisions is essential. So, what's going on in the Australian market today?
Are property prices falling in Australia?
In the last year, Australia's median housing price has fallen 7.2%. In areas like Sydney and Melbourne, they have dipped even as much as 13.8% and 9.3%, respectively. Although this is a drop, it's just a tiny movement toward pre-COVID prices. Over 19 months amid the pandemic, housing prices across Australia rose by 29%.
So, while prices have dropped slightly, they are still far from how they were just a few years ago. The pandemic redefined Australia's housing market significantly. Lowered interest rates saw more people buying, driving up prices. Stimulus money boosting household savings and housing financing being so low meant credit lines were more accessible as well.
Prices are falling across Australia, but it doesn't look like a trend that will continue indefinitely. They'll continue falling in line with increasing interest rates but show signs of slowing evening out. It's anticipated that property prices will likely increase again towards the end of 2023.
Why is property a good investment?
Although it can be a volatile investment, real estate is also a way to earn passive income and can provide a steady stream of money. Also, it's a great way to diversify your financial portfolio. Leveraging property can allow you to build considerable wealth and establish an estate to provide for your family.
There are also tax breaks for investment properties that make it easier to get started. As you might expect, heaps of expenses are involved in real estate. Between deposits, construction or decoration, insurance, and strata fees, the price of investing quickly runs high. Tax breaks can deduct a lot of this, allowing you to profit in the long run.
Another selling point for investing in property is the power to be the boss. Calling the shots on how your money is spent and how it can best serve you is a great feeling. This also gives you control when deciding who you want to rent your properties to, how much you'll charge, and what areas you'll invest in for the property.
Is it a good time to invest in property in Australia?
Questions like this are typically answered with a 'no good time or bad time' approach, but it seems like a good time to invest right now. The majority of the interest rate increases are behind us, and growth will return again towards the back end of this year. Investing in the market while still falling will lead to greater profits.
Australia has a growing population and already a need for more homes. There may be dips in the market, but property in Oz is a business that will always bounce back. Anyone who already has experience investing in property knows that 2023 will be a good time to invest – right before interest rates lower once more.
Current property trends
Potential buyers and investors are stalling right now, likely because it isn't clear whether the market is falling yet. For confident investors with long-term goals who are interested in pursuing the process of successful investing, now is the time to strike. Properties aren't cheap by any means, but their value looks set to soar in the coming years.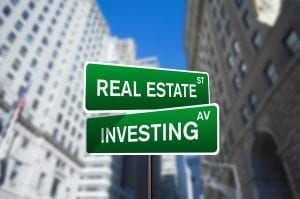 If you're passionate about property and you're ready to take steps to invest in the Aussie property market, perhaps now's the time for you. The most desirable neighborhoods are those in the inner cities and mid-suburbs of larger metropolitan areas. Better areas in these locations will have renters willing to pay a lot more.
There is always a particular element of luck and unpredictability to property investment. For some, that's part of why they enjoy it so much. The idea that new challenges will arise and it's your job to navigate them is scary and stimulating, depending on who you ask. Whenever you're ready for the challenge, the market will be waiting.
Summing up
The Australian property market has seen some significant shifts and trends over the past few years. While housing prices have fallen in some areas, they are still higher than pre-COVID levels. Investing in real estate can be a great way to build long-term wealth and diversify your financial portfolio, and there are tax breaks available to help offset some of the expenses involved. 
The current market presents a good opportunity for confident investors with long-term goals, as prices are expected to increase again towards the end of 2023. Ultimately, the decision to invest in property is a personal one that requires careful consideration and planning.