Implementing best practices for accelerating legal contract review and reducing risk can help businesses to streamline operations, reduce costs, and improve efficiency.
---
A legal contract review process involves thoroughly examining and analyzing all the provisions mentioned in a contract before agreeing to the same. The terms and conditions in a contract are analyzed to ensure that it is fair and reasonable. It is important to reduce the issues and risks concerning legal contract review as it forms a crucial part of the fulfillment of the contract. 
One of the main reasons that contract management can be very slow is because of the bottleneck caused by legal contract reviews. This bottleneck is a major factor contributing to poor contract management, costing a company up to 9% of its annual revenue. When contract reviews take less time, it saves valuable time and potentially prevent business deals from failing.
When considering changes to your business strategy, it's important to take into account the following four types of risks that are associated with contracts during each phase of your Contract Lifecycle Management (CLM) process:
Risks related to regulations and laws
Risks related to security
Financial risks
Risks related to damage to your brand.
Let's understand the concept of legal contract review, the need to reduce the risks concerning the review, and the method for the same.
The Current State of Legal Contract Review
Contract management is integral for managing agreements to ensure enhanced overall business performance. The process of legal contract review has undergone various changes with technological advancements in society. 
1. The manual review process and its limitations 
The manual review process adopted for legal contract review involves various limitations resulting in the inefficiency of the overall process. The limitations of manual review raise the question of reliability due to its inconsistency, high human dependence, and so on. 
The cost incurred from a manual review is much higher than advanced methods. There is also a high probability of delays and errors in the contract review process while conducted manually. 
2. Role of technology in legal contract review 
The role of technological advancements comes up in such situations to improve the overall process of review. Legal contract review becomes less complex and more efficient through the use of advanced features and tools.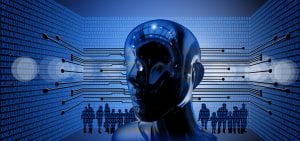 The issues like the need for a large group of legal staff, unnecessary expenses, time consumption, etc., can be resolved through the use of efficient technology for the review process. Using technology to review legal contracts offers significant benefits, including improved accuracy and efficiency. This can be achieved by utilizing legal technology tools, such as AI, which can automatically identify potential risk areas. By working collaboratively, legal and business teams can use these tools to speed up the contract review process and reduce associated risks.
6 Ways to Streamline Legal Contract Review and Reduce the Risks
1. Ensure to store your contracts in a secure and effective manner
As your company expands, so does the number of contracts you need to manage. It is crucial to have a secure and accessible method for storing these contracts. Old-fashioned filing cabinets are no longer a viable option. 
Storing contracts in your email or on your desktop may seem convenient, but they can lead to endless searching, access issues, confidentiality risks, and incorrect versions of contracts. These methods also put contracts at risk of being hacked or accidentally breached. To protect your contracts and make them easier to find, it's essential to have a digital contract repository.
2. Make use of data-informed templates to create better contracts
Keeping up with the latest and most effective contract templates can be challenging when multiple team members work on many contracts. To streamline the process, it's important to have good data and a system that keeps the latest templates organized in one central location. Here's how it works:
Identify the clauses and language terms that have led to the most favorable outcomes in past contracts.
Use the best-performing contract terms, language, clauses, and provisions to populate new contract templates.
Retire or mark less successful contracts so that they are not used again.
Make the resulting data-driven contract templates universally available so that all legal staff members have access to the latest versions.
Revisit and update the data and templates as needed to stay current with changes in business practices.
By having up-to-date, results-based contract templates, your legal team will be better equipped to draft contracts quickly.
3. Keep the entire trail of contract activity
Proper record-keeping can provide peace of mind for you and your legal team, knowing that there will be no unexpected issues if a contract is disputed or a deal goes wrong. Keeping an audit trail is crucial for this reason. To achieve the best results, set up a record system that includes:
Complete records of who accessed each contract and when.
Real-time visibility into all contract activity, including every change and development.
Clear accountability for contract updates and approvals, eliminating confusion over who is responsible for the next action item.
Thorough audit trails that record all routing, approvals, negotiations, signatures, and amendments with date and time stamps.
The right contract management software can integrate contract activity and audit trails into the everyday management of the contract cycle.
Communication and collaboration are also important components of this system, which will be discussed in the next step.
4. Encourage real time collaboration
Communication can often lead to bottlenecks in the contract review process. When contracts are being reviewed and approved by multiple individuals, one small mistake or oversight can cause major delays in the project.
Common problems such as multiple contract versions, slow approvals, and accidentally deleted messages can slow down collaboration. An efficient contract review requires quick and accurate communication between all parties involved, but email is not the solution. Not only does email carry security risks, but it also lacks accountability. To achieve swift and collaborative contract reviews, it is essential to keep all parties on the same page. 
An efficient contract workflow should have the following elements:
Easy access to the most recent version of the contract for all parties involved
A centralized, cloud-based platform that displays all conversations, tasks, approvals, and modifications
The ability for real-time commenting, proposing changes, and interactive discussions
Automated prompts, reminders, and escalation procedures in case of delays in approvals or progress
Typically, it takes a business around eight weeks to draft and finalize a new contract. By streamlining the workflow, legal contract review, and approval process, you can reduce the time required to complete an agreement by half.
5. Track the metrics and create reports regularly
The management and evaluation of contracts involve paying attention to the specifics, and it's easy to miss these important details. According to Forbes, about 60% of supplier contracts are renewed without the buyer realizing it, simply because they failed to terminate the contract. Such small mistakes can result in significant financial losses.
Some of the things that can occur during the duration of a contract include:
Key events and timeframes
Responsibilities and conditions
Deadlines for meeting regulations
Contract endings and renewals
Monitoring progress and evaluating performance
To prevent the risks of human error, you need a dependable contract analysis system that tracks every important aspect of the contract lifecycle. Any missed deadlines or notifications should be promptly reported to a higher authority to prevent potential problems.
6. Get assistance from contract management services
A well-designed contract lifecycle management (CLM) process strongly emphasizes risk mitigation for every business agreement. Utilizing contract management services, which include legal contract review, can ensure that all parties understand the terms and conditions of the agreement. These services can also enhance the contract review process and overall workflow by using effective contract review processes and contract management software to leverage all available contract information and speed up digital transformation efforts.
To begin, it is important to locate and gather all contracts across the organization and get input from stakeholders who will be impacted by the new process. In addition, with so many different contract management service providers, it is crucial to identify your greatest challenges and opportunities to find a service that is best equipped to address your specific needs and prevent wasting money on the wrong solution.
Because contract management services can vary in features, cost, complexity, and more, it is crucial to narrow your search by identifying the solutions designed to solve your highest-priority challenges. Developing a structured contract management process can help monitor corporate agreements effectively throughout their lifecycle, reducing organizational risk and unnecessary spending. Contract management services can also automate and streamline various aspects of the process, freeing up legal teams and contract managers to focus on higher-value work.
Conclusion 
In conclusion, businesses are undergoing a digital transformation and must adapt to remain competitive. Implementing best practices for accelerating legal contract review and reducing risk can help businesses to streamline operations, reduce costs, and improve efficiency.
Some of the best ways to do it include leveraging artificial intelligence and machine learning technologies, implementing standardized contract templates, establishing clear communication channels, and performing regular audits to ensure compliance.
By implementing these strategies, businesses can improve their contract review process and reduce the risk of legal disputes. It is critical to remain proactive in addressing legal risks and take steps to mitigate potential issues before they become costly and time-consuming problems.