With the acquisition last week by payments company AffiniPay, parent of LawPay, of practice management company MyCase, one intriguing aspect of the deal was that, until then, LawPay had been the legal tech equivalent of Switzerland, partnering with virtually every practice management platform, but always neutral as to which should win the competition for the market. But in acquiring one of the major competitors, Switzerland suddenly lost its neutrality.
In light of that, I reached out to CEOs and executives at several practice management companies for their thoughts on the deal — including on how it may impact their partnerships with LawPay going forward. Several declined to comment, but I did hear from three:
Jack Newton, founder and CEO of Clio.
Soumya Nettimi, CEO of Paradigm.
Kelley Castell, CEO of ProfitSolv.
Here are their thoughts on the deal.
Jack Newton, Clio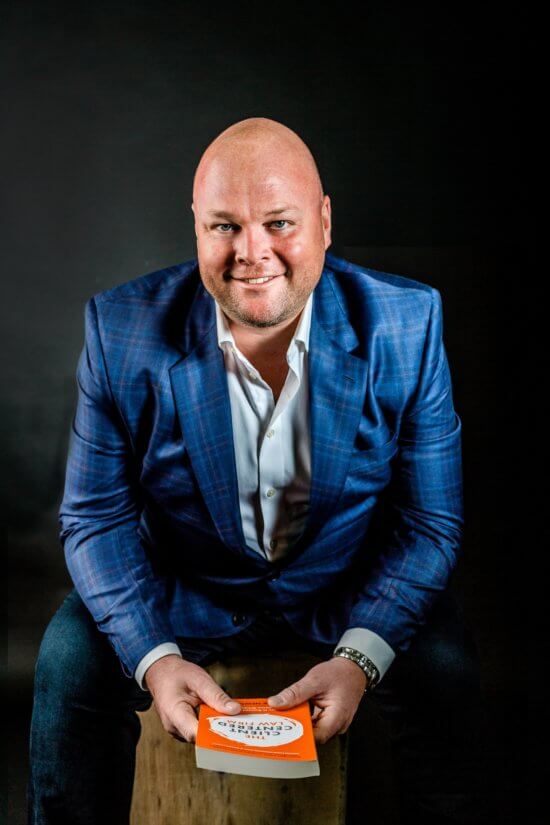 Jack Newton is the founder and CEO of the legal technology company Clio, whose products include Clio Manage for practice management and Clio Grow for CRM and client intake. Last year, it acquired two additional products, Lawyaw for document automation and Calendar Rules for court calendaring.
Newton sees LawPay's acquisition of MyCase as an inevitable byproduct of Clio's launch last year of its own payments product, Clio Payments.
"From my perspective, this was inevitable ever since we announced our Clio Payments at ClioCon, which was disruptive to the industry as a whole, and where we were competitive on pricing and features."
"Our primary thesis was that software and payments really belong together in a fully integrated way and that there isn't a place for a standalone payments provider in any industry, let alone the legal industry."
The clear trend, he said, is for software providers to develop their own payments stack. "Ultimately it's the law practice management stack that offers what consumers are looking for, and payments ends up being a feature."
When Clio launched its payments feature, Newton said, it had been LawPay's largest and most important integration partner. That meant LawPay had to find a different law practice management provider to build its platform around.
"It was inevitable that Clio and others like PracticePanther had moved off LawPay's platfrom. The trend was to provide the ultimate value to the customer, and that value could only be driven through a law practice management platform – that's the system of record that lawyers depend on, and payments is a natural extension."
"The end game was clear, which is that there isn't space for a standalone payments provider to survive in the law practice management space."
I asked Newton whether Clio will continue to partner with LawPay and support customers who use the LawPay integration.
He said that Clio will continue to be "very accommodating" of customers who want to maintain that integration, and that he expects to continue to support that integration for years to come.
"But we've had thousands of customers move from LawPay to Clio Payments, just because it's a more integrated solution and it's all in one system – one log in, one integrated experience.
I asked Newton for his thoughts on the high level of M&A activity in the practice management market.
"I think the key question with all of these private equity roll-up plays is, 'Is there any true value created for end customers, or is this just a basket of loosely related companies that have weak integration across their products?'"
While he said he would not comment on how he sees the LawPay-MyCase deal specifically, he said he sees these deals generally as being of two types:
The product-led M&As where companies are looking to accelerate their roadmap and deliver more value to customers, which he said is Clio's approach.
The private equity companies doing very traditional roll ups where it is more about creating revenue scale than it is about creating true value for customers.
So for every one of the deals, he said, consumers should be asking, "What is the type of M&A play being executed?'"
"Without commenting on any one PE player, we've seen deals in the legal space where prices go up for end customers, innovation velocity goes down, and customer service goes down," he said. "To get the EBITDA up, the screw is turned on the customer."
Ultimately, Newton said, he sees practice management software as the "activation point" for many law firms in beginning their legal tech journeys. As they are more easily able to track their time and get invoices out the door, then payments is a natural extension.
"Our view at Clio is that the line between law practice management and payments will only become more blurry over time, as it all becomes more frictionless for the end customer."
Soumya Nettimi, Paradigm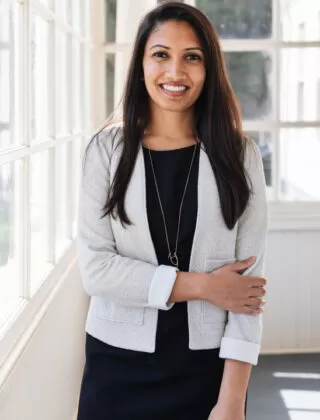 Soumya Nettimi is CEO of Paradigm, the parent company to four legal practice management product — PracticePanther, Bill4Time, MerusCase and LollyLaw — as well as the cloud-based legal accounting software TrustBooks and the payments software Headnote. 
Asked her overall opinion of the deal, Nettimi said that she is very happy for Dru Armstrong and Jim McGinnis, the CEOs of AffiniPay and MyCase, and everyone on both companies' teams.
Regarding the impact of the deal on the practice management market, Nettimi said that she believes it will be positive.
She points out that there are over half a million small- and medium-sized law firms in the U.S., of which she estimates less than 20-30% have adopted a practice management solution.
"We believe that the impact of this deal will, if anything, be positive for the industry – as it will get more people talking about the benefits of practice management software in running a law firm."
Knowing that Paradigm partners with LawPay as a payments solution, I asked Nettimi how the deal might impact that partnership or her customers who are also LawPay customers.
She pointed out that PracticePanther launched a fully native, all-in-one payments product in 2020. As of today, she said, the majority of Paradigm's customers use its all-in-one payments solutions, so those customers will be unaffected by the deal.
"We continue to have a strong partnership relationship with LawPay for the handful of our customers who still use that integration, and don't anticipate any changes for those customers."
I also asked Nettimi about the high level of M&A activity in the practice management market and her thoughts on what is driving it.
"It's unsurprising that the legal technology industry is an attractive place for investors right now, due to a multitude of trends – a large market with significant whitespace, the on-going on-prem to cloud migration, and the growing recognition of the importance of online payments," she said.
"At Paradigm, our M&A strategy has been solely focused on best serving our customers' needs. Our motto is 'All in one, but not one size fits all,' and we are building the best cloud-based all-in-one solutions for law firms across the spectrum of practice area and business need. If you're an immigration firm, that means LollyLaw. For workers' compensation and insurance defense firms, that means MerusCase.
Kelley Castell, ProfitSolv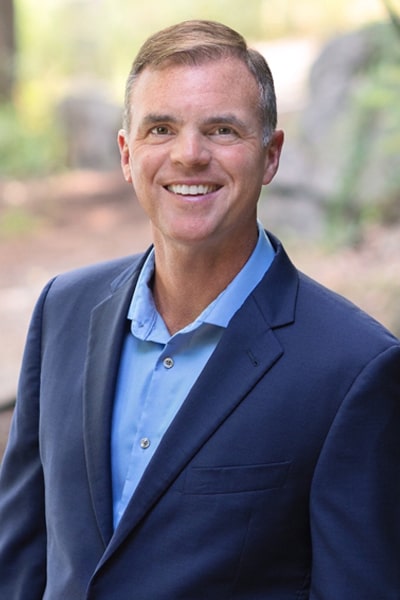 Kelley Castell is CEO of ProfitSolv, parent company to practice management products CosmoLex, Rocket Matter, Tabs3 Software, and TimeSolv, as well as of the payment processing platform LexCharge.
Asked his overall reaction to the deal, Castell said that he was not surprised by it, in part because he understands the value in the integration of payments and practice management.
"Payments has always been a big part of how we add value for our clients and for our platforms."
Not only does ProfitSolv has its own payments solution, he pointed out, but he came to ProfitSolv after 18 years in the payments industry, including 15 years at First Data Corporation.
"For us, it validates our strategy and our model, which is that we believe, from a law practice management perspective, that payments is a big part of the value of our offering."
With regard to the impact of the deal on the practice management market, Castell said he does not think it alters the market in any significant way, but rather is simply another "data point."
"It is another example of how there continues to be a tremendous amount of opportunity in this space to add value to clients."
"It won't be business as usual, but it validates what we know – that we are here to help our clients solve their business problems. We have to continue to be maniacal about continuing to evolve."
"In the grand scheme of things, it's good for all of us to validate that there's a lot of opportunity."
I asked Castell how the deal might impact his company's partnership relationship with LawPay or his customers who are also LawPay's customers.
He said that he has spoken to Armstrong shortly after the deal was announced to congratulate her and that he will continue to partner with LawPay.
"We want the best thing for the client," he said. "We will still partner with them – they are a good partner."