When selecting an ideal GPS tracking system, focus on key features such as cloud storage, user-friendliness, and compatibility with mobile devices and PCS.
---
GPS tracking devices can help you track your car's movement to ensure the car is used for the desired purposes, such as deliveries only. They can also be used for cars for hire to ensure those using the drivers abide by the agreed terms, such as the location. You can also buy and install them for personal cars to monitor your children driving and to ensure you can track them easily in case of theft. 
Due to the benefits, the demand and the number of tracking devices in the market are on the rise. Not all will meet your needs effectively; hence, you must carefully select them based on features, brand, and general performance. Based on your needs, you can try one of these tracking devices to ease the selection burden. 
1. RAM GPS tracker
For companies dealing with a fleet, a RAM tracking system can be effective to monitor the cars simultaneously. The company has been operating since 2004; hence they have experience tracking cars, and its tracking systems have the best tracking features for companies. The brand offers tracking services and other fleet management systems. 
Once you install the tracker, you can integrate it with other applications to boost efficiency and reliability. You can track the car from a mobile device or PC and activate other features such as alerts and notifications. This will alert you if the car deviates from the assigned route. 
It is the best company car tracker since it enables you to monitor the car's real-time movement, and you can also generate historical data to analyze the driver's activities, such as speed and preferred routes. The GPS tracker can also monitor other aspects such as fuel wastage, driver behavior, and idle time; all this information can be part of your report to help you understand the drivers and car usage.
 When tuning the tracker, you can activate the Geo-fencing feature, which limits operations to certain areas. Whenever the driver violates the dimensions, you get an instant notification and can activate the live monitor feature, which enables you to track real-time vehicle movement. They also offer the best support services to enable you to handle any challenge.
2. Bouncie GPS tracking system
This is one of the best tracking systems for private cars, especially those used in cities and for first-time drivers. Its features make it suitable for tracking the car in different locations. One of the most amazing features is the accident mode which can help the driver identify the nearest repair shop and provide details about the next service station.
Once installed, you can track the car via the mobile, and it gives the car's real–time location after every 15 seconds. All the details are cloud-based; hence when you log onto the server, you easily track the car's locations. It relies on Google maps to indicate the car's location; hence best suited for areas marked than when used in the suburbs and remote locations. 
The other feature that makes it suitable for amateur drivers is that you can set the location the car operates. You will get a real-time alert whenever the car exceeds the specified perimeters. You can buy it from different stores, including online stores then install it in one of the battery power outlets. You do not need professional help since it is user-friendly and easy to configure.
3. Brickhouse Security Spark Nano 7 GPS Tracker
This is one of the best GPS trackers whenever you want to track a car from a mobile and PC. When using a mobile device, you can download the app from the Apple store or play store; for PCs, you can track the car through a browser. Select the website on your browser, log in, and track the car; this also enables you to track more than one car linked to your browser and identification details. 
The other benefit is the available reports and history, which can help you trace the car's movement up to the last two months. You can also get more data when you request it. Historical data can be essential for police details and records in case of suspicion or a crime committed using your car. Since it syncs perfectly with 4G networks, it can use location updates and available internet connectivity besides satellite connectivity to broadcast the exact car location. 
Due to its compact size, it is untraceable once installed in the car. The magnetic casing also enables it to stick to the surfaces tightly so that it does not fall off in case of bumpy and rough roads. Other capabilities, such as water and heatproof, make it durable and capable of withstanding driving in different environments.
4. Spytec GPS GL300 GPS Tracker
The main advantage of this device is the lifetime warranty meaning you do not have to worry about getting another one in case of any errors. This is also a sign that it is one of the market's most genuine and reliable trackers. It uses 4G satellite network technology to track the car's movement and broadcast the exaction location. It also stores all the data on a cloud server for later analysis, such as the distance covered. 
Once plugged in the car, you can sync it with android and apple devices for real-time monitoring and access historical data from PCs. If you are operating an SME offering delivery services, you can use it since it offers faster service time and reduced latency, suitable for monitoring all the driver's locations. Cloud storage also provides a large capacity for the business owner to store all the necessary data.
5. LandAirSea 54 GPS Tracker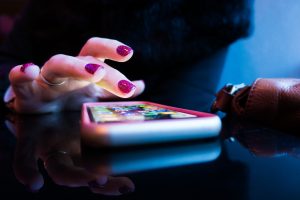 This is one of the ideal choices if you are looking for one of the most durable trackers that will not require quick replacement. It is water and heatproof due to the casing and can withstand environmental conditions and changes. One of the unique features is the availability of a sim slot for sim cards to boost network capabilities, providing instant and correct virtual locations. 
It uses Google maps alongside other maps and location systems to give you real-time locations; hence you can use it for long-distance cars, sometimes used in the suburbs and remote areas. Other special features can also monitor speed and back the data in the server instantly. For delivery trucks and cars, it can provide instant mobile and email alerts about the car's location or when the car deviates the path or stops somewhere longer. 
Conclusion
When selecting an ideal GPS tracking system, focus on key features such as cloud storage, user-friendliness, and compatibility with mobile devices and PCS. Also, focus on performance features such as durability, performance, and connectivity, which are critical for getting real-time data. With these features in mind, either of the listed GPS should meet your needs.