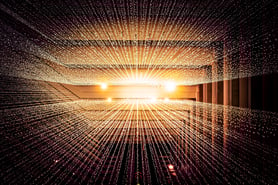 The pressure on in-house legal professionals is higher now than ever, as they face pervasive, ongoing change. 
Wolters Kluwer's 2022 Future Ready Lawyer survey focuses on these unprecedented challenges — volatility, uncertainty, complexity, and ambiguity, or VUCA.
The conclusion? For today's professionals, "future ready" means "VUCA ready." 
Join our expert panel on Oct. 20 for a deep dive into specific steps law departments can take to come out on top in the next normal — along with what they hope to see at the upcoming ACC meeting. 
You'll learn:

How to best address emerging challenges facing law departments – from compliance requirements to new competition to ESG complexities

What our experts expect to focus on at the upcoming ACC meeting (and where you can come say hi if you'll be attending)

Tools available to law departments and how they can help you position for
a post-pandemic future
Webinar Panel:
Bob Ambrogi, Legal Tech Journalist, Above The Law
Michele Alwin, Associate Director, Product Management, Wolters Kluwer Legal & Regulatory US