If you're an in-house lawyer, today's deal market means any day may bring news of an IPO, merger, or even fast-tracked SPAC acquisition. 
The ubiquitous nature of open source software in modern applications means it's likely that license compliance will be part of due diligence. And, any compliance issues that surface during this assessment may present significant roadblocks to a successful transaction. 
Are you prepared to brief your CEO on the status of open source license compliance if asked right now? Could flaws in your company's code emerge after an IPO, bringing about major business and reputational harm for all involved?  
In today's market, even tech-savvy legal departments would be wise to revisit the IP risks presented by open source software, with an eye toward implementing continuous license compliance and ditching the one-off audits. 
In this webinar from our friends at FOSSA, we detail steps to consider now.
In addition, you'll learn:
How to prepare for transaction-related compliance reviews in an era of ever-increasing complexity and ever-decreasing timelines
How OSS license compliance impacts the 2021 SPAC boom and other transaction trends 
How to implement a system of continuous compliance and the benefits of doing so
How to anticipate and address any cybersecurity issues raised by open source code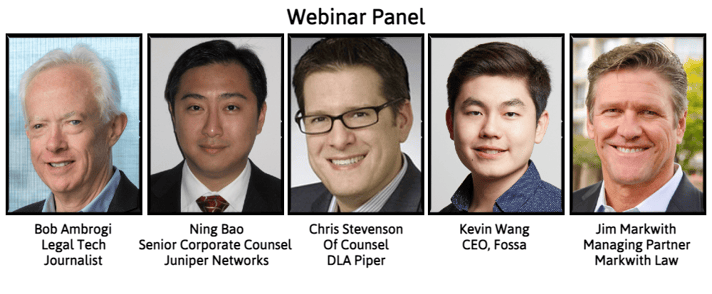 Not able to attend? We recommend you still register and you will receive an email
with how to access the recording of the event.
By filling out the form you are opting in to receive communication from Above the Law and its partners.