How You Transform The Legal Department
Into A Strategic Force
This new eBook from our friends at Conga explores 3 concrete ways
to help a corporate law department contribute to business goals.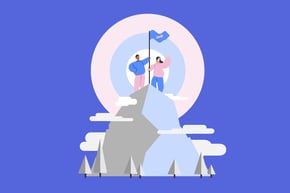 Every department in an organization is expected to drive bottom-line results —including legal and sales. 
But while these two teams must partner on closing revenue, only legal has the added responsibility of protecting the business from risk.
This means while there may be a primary difference in their top priorities, sales and legal departments can still partner more smoothly and collaboratively — allowing both teams to make stronger contributions to their company.
In this free eBook, 3 Ways to Make Legal More Effective and Agile, Conga provides concrete ways your legal department drives business growth.
Read on to learn how your legal team can: 
Improve workflows to better balance risk mitigation with speed to revenue
Transcend information and process silos to collaborate with other teams
Eliminate rogue clauses, version control challenges, and other points of friction
Fill out the form to access it today!
By filling out the form you are opting in to receive communication from Above the Law and its partners.