John Deere recently announced a recall for certain John Deere X380 and X390 lawn tractors over safety concerns.
---
If you're a fan of John Deere lawn tractors, listen up. Earlier this week, John Deere, owned by Deere & Company, announced a recall for about 160 John Deere X380 and X390 lawn tractors in the U.S. and about 30 of the same lawn tractors in Canada. Why? According to the recall alert, the "wheel hubs were not manufactured to specifications and can fail, causing the tractor to lose braking and propulsion, posing crash and injury hazards."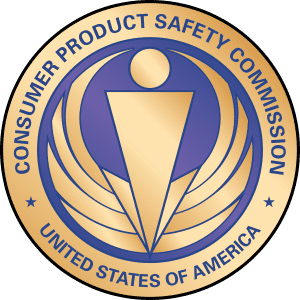 So far, the company, which is based in Moline, Illinois, has received three reports of the tractors failing to brake properly. One of those incidents resulted in a minor injury that included bruises and abrasions, according to the Consumer Product Safety Commission (CPSC).
According to the notice, the recall includes "two green-and-yellow John Deere models, the X380 and X390." The products were sold nationwide at John Deere dealers and online at Deere.com between April 2022 and May 2022. They retailed between $5,000 and $6,300.
For now, anyone who has the affected lawn tractors should stop using them immediately and contact an authorized John Deere dealer for instructions on how to obtain a free repair. Additionally, the company is working on contacting any known purchasers directly.
If you're unsure whether or not your lawn tractor is included in the recall, take a look at the serial numbers. The following models and serial numbers are included in the recall:
Model X380, no deck: 1M0X380DXNM130065 through 1M0X380DXNM130068
Model X380, 48-inch deck: 1M0X380AXNM132496 through 1M0X380AXNM132575
Model X380, 54-inch deck: 1M0X380BXNM131269, 1M0X380BXNM131261; 1M0X380BXNM131277 through 1M0X380BXNM131302; 1M0X380BXNM131306 through 1M0X380BXNM131310, and 1M0X380BXNM131312
Model X390, 48-inch deck: 1M0X390AXNM131261 through 1M0X390AXNM131295 and 1M0X390AXNM131298 through 1M0X390AXNM131300
If you have additional questions or concerns, contact Deere & Company at 800-537-8233.
Sources:
John Deere X380 and X390 Lawn Tractors Recalled Due to Crash Hazard
John Deere Recalls Lawn Tractors Due to Crash and Injury Hazards (Recall Alert)