For most lawyers, facing an even mildly dissatisfied client can be gut-wrenching. Taking on a former client in court? That's a full-blown nightmare.
It's a nightmare you're likely to encounter, though, as the majority of lawyers face a claim from a former client at some point in their career.  
Join us for this free webinar with CLE credit presented with our friends at Embroker. Our expert panel will explore what steps lawyers should consider when a former client complains. 
You'll learn:
How even 'frivolous' claims can be more meritorious than they first appear
Different types of clients and ways to deescalate with each
Proactive steps to be prepared before it happens to you 
What to do when faced with a malpractice suit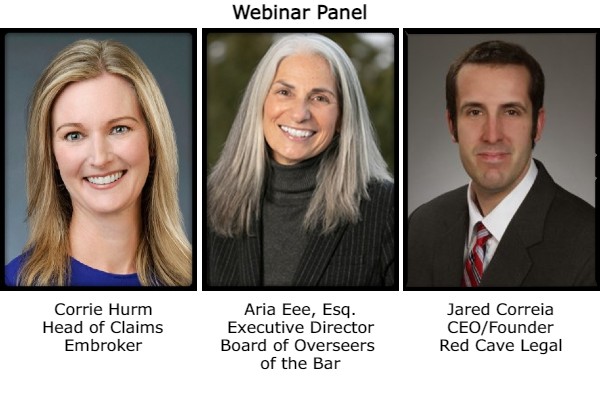 If you are not able to join at that time, please register now and a replay
will be made available on demand.