According to the Wall Street Journal, fewer than 2% of enterprise software startups have a female founder. K1 is a minority- and employee-owned firm and made its first investment in a woman-led business in its first fund over a decade ago. Today, 1 in 6 of its portfolio companies are led by women. K1 actively focuses on helping to improve the diversity of founders, executives and board members represented within the technology sector. At both Zapproved and K1, approximately 45% of employees are women. Additionally, 68% of 2022 hires at K1 were women, further demonstrating K1's strides in closing the gender gap in its own employee base.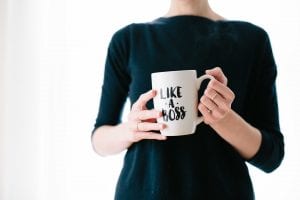 "I've seen firsthand how K1 works to invest in and attract underrepresented candidates in the software world. I'm excited to see them continue to build on that and I hope the K1-Zapproved partnership is an inspiration to other founders and executives from underrepresented groups to create lasting change," continued Monica Enand.
The Zapproved investment builds upon K1's success in building category-leading software companies, with more than 50 platform investments and over 150 add-on acquisitions and several successful exits, most recently the sale of TeamDynamix to Level Equity in December 2022. K1 recently announced two take-private transactions for ELMO Software (ASX:ELO), a leading HR software platform, and Attraqt (LON:ATQT), a leading online merchandizing and ecommerce software platform.
About K1
K1 is a global investment firm that builds category-leading enterprise software companies. K1 partners with strong management teams of high-growth technology businesses to help them achieve successful outcomes. With over 140 professionals, K1 and its operating affiliate, K1 Operations LLC, change industry landscapes with operationally focused growth strategies designed to rapidly scale portfolio companies. Since inception of the firm, K1 has partnered with over 60 platform enterprise software companies and over 150 add-on acquisitions including industry leaders such as accessiBe, Atera, Checkmarx, Complysci, ControlUp, Emburse, Employ, Granicus, HR Acuity, IronScales, Onit, RethinkFirst, Reveal-Brainspace, RFPIO, simPRO, Smarsh, Technomile, XTM International and Zapproved. For more information, visit k1im.com and follow on LinkedIn.
About Zapproved
Founded in 2008, Zapproved builds easy-to-use ediscovery software designed to help corporate legal teams save time, lower costs, and defensibly reduce risk. Backed by ironclad security and unrivaled customer support, Zapproved has an unwavering commitment to keeping our 350+ corporate customers ridiculously successful.