Decision comes as union and agency mark one year of contract negotiations with zero agreements reached on contract articles.
---
WASHINGTON – The American Federation of Government Employees (AFGE), the largest union representing 291,000 Department of Veterans Affairs (VA) employees applauds a recent arbitrator's decision finding the VA, led by Secretary Denis McDonough, in violation of the Federal Service Labor-Management Relations Statute, the parties ground rules, and a 2021 settlement agreement for failing to bargain in good faith over the federal government's largest master collective bargaining agreement.
"For over a year, AFGE negotiators have shown up ready to negotiate a fair contract that helps VA employees and the veterans we serve. But due to the bad faith tactics in these negotiations, we have been unable to reach a deal," said AFGE National VA Council President and chief negotiator Alma Lee. "This arbitration decision is proof that our previous criticisms of the VA negotiating team were valid and that Sec. McDonough's VA is acting in a way totally contrary to President Biden's commitment to be the most pro-union president in history."
Prior to the start of contract negotiations in March 2022, AFGE and the VA reached an historic settlement agreement in July 2021 that restored employee representational rights, rolled back anti-worker actions taken by the previous administration, resolved pending litigation, and set ground rules for then forthcoming negotiations. After spending six weeks at the negotiating table AFGE National VA Council filed a national grievance against the VA over violations of the July 2021 settlement agreement, the ground rules, and federal labor law, after the agency repeatedly bargained in bad faith.
Secretary McDonough recently claimed that "good faith bargaining" was progressing with AFGE and that "tentative agreements" were reached at every bargaining session. However, in the award, the arbitrator directed VA to cease and desist from bargaining in bad faith and required that Secretary McDonough himself sign and post a notice to employees affirming that they will do so.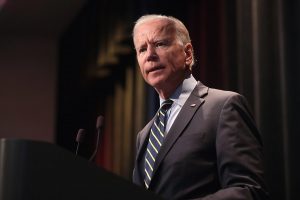 "President Biden's executive order encouraging collective bargaining within the federal government was crystal clear – it is totally unacceptable that the VA has failed to follow through on his commitment and has instead continued with the same anti-union tactics employed by the previous administration." said AFGE National President Everett Kelley. "On behalf of the 291,000 VA employees represented by AFGE – a third of whom are veterans themselves – I am calling on the VA to do better by negotiating in good faith with our union. VA employees work tirelessly to care of our nation's heroes, and they deserve more action and less lip service from their leadership."
The American Federation of Government Employees (AFGE) is the largest federal employee union, representing 750,000 workers in the federal government and the government of the District of Columbia.
For the latest AFGE news and information, visit the AFGE Media Center.