Inc.'s annual Female Founders list highlights entrepreneurs with world-changing companies .
---
Salt Lake City, UT – Inc. announced its sixth annual Female Founders list, honoring a bold group of women whose innovations and ideas are shaping the world into a better place.
The founders cross all industries and bring with them unique stories of success from each stage of the entrepreneurial journey — from startup to going public, being acquired by big buyers, or spending decades at the helm of an organization. They are reinventing everything from shoes to food and are challenging issues like financial literacy and reproductive health.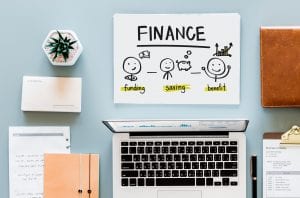 "This award is the culmination of years of work, and the efforts of a passionate team of advocates for access to justice," said Sudbury. "I hope this recognition can bring more awareness to the power of second chances, and the need for simple and affordable criminal record expungement."
Sudbury was nominated for Inc.'s Female Founders list for her notable achievements in the legal tech industry. She helped implement Utah's Clean Slate law, as well as testified in many other states' legislatures to pass Clean Slate initiatives. In 2021, she started Rasa to create a web-based eligibility tool that analyzes criminal records and streamlines many of the manual steps associated with the expungement process.