How GCs Can Mitigate The 'Great Resignation'
Download this free report for the findings from Axiom's 2021 General Counsel Survey — and for steps you can take right now based on these results.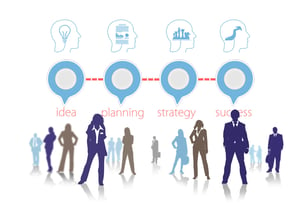 Multiple studies have explored the pandemic's significant impact on legal department functions — noting how GCs have had to struggle with managing unprecedented risks, privacy issues, layoffs, and, of course, COVID-related enterprise legal concerns.
In this new survey of 220 general counsel, our friends at Axiom dive deeper. The new report, titled Corporate Conscience at Stake, examines just how COVID impacted legal leaders trying to reconcile changing business objectives with the values of their department. 
Axiom's data suggests there has been a profound pandemic-related impact on legal department values, and these findings come at a time when prioritization of corporate values may be more important than ever, as companies try to minimize the impact of the "Great Resignation." 
What can your department do to best address this new dynamic? Read on to find out. 
Fill out the form to access the report today!
By filling out the form you are opting in to receive communication from Above the Law and its partners.