Trends in Professional Services
Insights on Revenue Growth
and Business Development
New research conducted by Salesforce provides insights on revenue growth and business development. Download the free report here.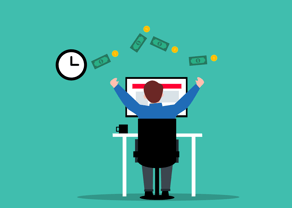 In a new report, our friends at Salesforce aim to shed light on business development in the professional services industry.
The new Salesforce research looks into the rate of digital transformation, the importance of demonstrating empathy to clients, and how human vision and technology can come together in a growth environment, among many other topics.
Download this free eBook below to learn about the five business development trends Salesforce identifies — and how you can put them to use in your own marketing efforts.
Fill out the form to access it today!
"By submitting this form, you agree to have your contact information, including email, passed on to the sponsors of this asset for the purpose of following up on your interests."