Looking around the country and the world in early 2022, it seems that the most present human emotion is that of anger. In the United States, the new year brought a seeming cottage industry of takes as to why a Second American Civil War was either a real possibility or already underway. A September poll from the University of Virginia's Center for Politics indicated that more than half of Donald Trump voters, and over 40% of Joe Biden voters, at least somewhat agreed with the idea of "red" and "blue" states seceding to form their own countries. This anger is not limited to the U.S., Gallup's 2021 Global Emotions report noted that "[i]n 2020, the world was a sadder, angrier, more worried and more stressed-out place than it has been at any time in the past 15 years." This trend almost surely extended throughout 2021 and into 2022 as the world went through its second and third years of the COVID-19 pandemic and the concept of "pandemic stress" became a reality for so many. And the cherry on top of the anger sundae has been placed with the wildly illegal further invasion of Ukraine by Russia — lest we forget that Russia has been illegally occupying Ukrainian land since the annexation of Crimea in 2014 — ushering in the largest European military conflict in nearly 80 years.
This global anger has also managed to seep its way into law students as well, which should not be that surprising as law students are people just like the rest of us, trying to make sense of the chaos all around. Similarly predictably, this law student anger often flashes most regularly on the subject of jobs.
I recently attended the 2022 NALP Legal Recruiting Summit. As always, the highlight of the conference was the discussion surrounding the results of the Fall Recruiting Survey. Much of the findings will not come as a surprise to avid readers of Above the Law: pre-OCI offers continue to increase, the 58% of callbacks leading to summer offers was the highest figure since before The Great Recession, and the percentage of summer associates who accepted post-graduation offers hit its high-water mark of 89%, which makes sense as it is hard to turn down an opportunity to make $215,000 with zero years of experience in the practice of law.
More interesting was that this year, NALP also surveyed law students to gauge their thoughts on the Biglaw recruiting process. As was the case with the law school and law firm survey, much of the data culled from the student responses were not mind-blowing. Students are split as to whether virtual or in person is best for initial interviews, but overwhelmingly want callbacks in person, Vault rankings are still the most influential resource for students when deciding where to apply — while not surprising, the fact that students place such an emphasis on these rankings continues to drive me borderline insane — and if a student is going to follow a law firm's social media presence, it is likely going to be on LinkedIn so leave TikTok to the teenagers and the folks documenting Ukrainian farmers using tractors to abscond with Russian military equipment.
But in addition to charts and graphs, NALP also provided Summit attendees with the words of the surveyed students, and it was here that the true anger came forth:
The legal hiring process is absolute trash. Employers go for the same top 15% solely on GPA. That is it. Then employers at the big firm try and make it this grandiose, romantic experience, looking for students who have some incredible love story about their firm in specific.
This was truly an awful and terrible experience. Biglaw OCI needs massive systemic overhaul and a less Greek-lifeesque onboarding process (i.e. "who you know," and putting so much pressure on candidates in these high stakes settings). Merit based onboarding please!!! Quasi-assignments to truly best assess talent, rather than this arbitrary "We like you so we will hire you." I cannot stress enough how absolutely terrible this experience was for me. I am only not using expletives for the sake of maintaining some professionalism. The process took a top 5% student and has them contemplating dropping out. 1 callback, 0 offers, 7 screeners. If there was a rating I could give this process lower than 0, I would.
This OCI process was such trash. It was utterly miserable. 20 minutes is way too short to learn about a person, and for the number of interviews I had I performed way worse than expected. The constant rejections triggered a depressive episode and I feel economic anxiety because I won't be able to save money with the job I accepted. This process favors rich, white applicants at the expense of first-generation professional students. Only one interviewer called me to reject me, which should be more commonplace as it was really sincere. Also, many firms pre-hired before OCI so they gave worthless interviews.
This is not to say that all of the surveyed students were teeming with anger about the process, some were, in fact, quite positive, but the negative comments illustrated how deep of a nerve finding a post-law school job can strike for some students. When thinking about this student anger, I feel fortunate to have spent my CSO career at Vanderbilt, where I have mainly been spared this level of outward vitriol. That fact should not be surprising to those outside the law school, seeing as how Vanderbilt Law recently came in at No. 2 on Princeton Review's Best Quality of Life for Law Students.  That being said, there have been some rare circumstances, as I imagine is the case at every top 20 law school, where anger arises from students whose career paths have not met their expectations. So how should students, as well as those of us who work in career services, deal with this sort of job-based anger?
First, it is important for students not to lay the blame for their employment struggles at the feet of any one person or subset of the law school. Believe me, no one wants to see full employment for a graduating class more than career services. A dramatic drop-off in employment can not only impact the unemployed students but also those in career services who might, themselves, be out of a job. In those circumstances where a student has trained their ire on a particular counselor, recognize that a student's anger is not about you. No matter how much fury might flow from them, no matter what they say, you are not the root cause. Instead, you have become the embodiment of all that has gone off track in their job search. For many students, becoming a lawyer has been a lifelong dream. One that has likely required a good amount of sacrifice to even be in a position to attend law school.  And now, on the precipice of seeing their dream fulfilled, they have been thrown off track. While it can be hard to generate empathy for someone who is being outwardly nasty, that is exactly what is called for in this situation.
Second, students should seek out alternative viewpoints that can be of assistance.  If you have been working with one career counselor during your time in school, see if there is someone else on staff that you can talk to. While, I am quite confident that the first counselor has done everything they can for a particular student, sometimes simply seeing a new face can help change attitudes, even if no new novel actions can be taken. And do not be afraid to ask for help from other parts of the law school. While some schools might have a relatively small CSO, every school is going to have faculty who are well-credentialed and connected.  See if they are willing to help in the job search with actions that can range from offering suggestions of places to apply all the way to picking up the phone and calling on former colleagues to try and get a student employed. Folks in career services can also help by utilizing their network outside the four walls of a particular law school. While colleagues at another school or with a legal employer might not be able to counsel a student directly, they might be able to provide some insight or alternative approaches not yet tried.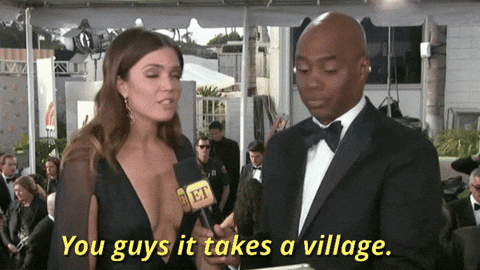 Finally, students need to realize that while employment-based anger is understandable, there is line that can be crossed. Students should never act in a way that makes someone in career services, or anyone at the law school, feel like their safety is in danger.  If you feel like your anger is rising to that level, utilize the counseling services that exist at every major university. For those in CSO, an interaction that rises to a threatening level should be ended immediately, and outside assistance should be sought. This does not mean that campus police have to become involved but, at the very least, contact the dean of students or the student counseling center. Do not think you have to endure abusive behavior.
With the world seemingly lurching from one existential crisis to another, it should not be surprising that humans are in a state of heightened anger. And when dealing with the dashed career dreams of some law students, it is not surprising that this anger can rapidly grow and spread. But rather than let this anger fester and potentially turn damaging, both students and career services can work together to try to remedy the employment situation and staunch the anger.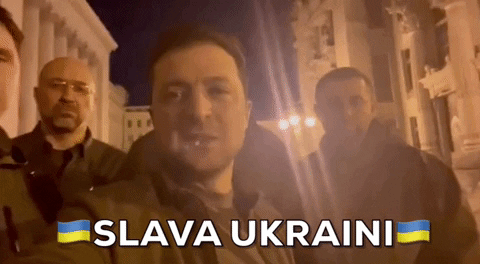 ---
Nicholas Alexiou is the Director of LL.M. and Alumni Advising as well as the Associate Director of Career Services at Vanderbilt University Law School. He will, hopefully, respond to your emails at abovethelawcso@gmail.com.