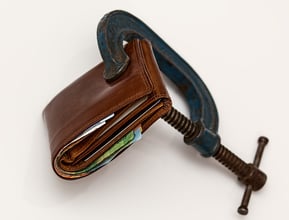 Big 2023 plans can seem daunting when paired with smaller budgets. They can seem extra daunting when cost-containment and legal department values collide.
Axiom's 2023 GC Survey Report: Economic Volatility Tests Role of GC as Conscience of the Company asks an essential question about how GCs perceive themselves: Are GCs the guardian of corporate values?  And if so, how does a looming recession threaten the efficacy of that role?

According to our survey, the answer to the former is 'yes,' and the answer to the latter is 'significantly.' The overwhelming majority of GCs view themselves as the conscience of the company. However, most GCs also agree that operating in a recessionary environment increases the tension inherent between managing the legal department budget and upholding department values.

In our upcoming webinar, Axiom's Senior Client Advisor Susan Jacobson moderates a panel that will explore whether GCs can serve as effective risk mitigators, budget-minders, and value-defenders, simultaneously.

Join us on January 26th at 1pm ET as our panel will cover:
Key findings from Axiom's GC Report survey regarding the role of GC as conscience of the company

How to protect enterprise/departmental values while being mindful of budget

Why creating a mission statement is crucial for legal teams

How to build your team in a recessionary environment